Welcome to Wengs Kitchen!
We're proud to serve the Farmington community the very best in Asian cuisine in a hometown atmosphere, from our award winning menu, hot and fresh buffet, and catering services… it's our goal to provide the very best dining experience for you and your family!  
The reviews are in! Weng's Kitchen was voted number one in Minnesota by Yahoo Food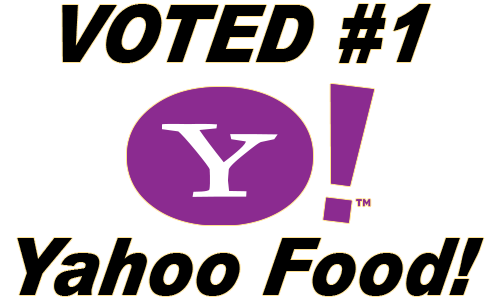 Weng's Kitchen, 115 Elm Street, Farmington.
5 stars, 29 reviews
Since opening in 2010, Weng's Kitchen has quickly become a Yelp favorite around the Twin Cities. What do you expect? Not only is owner Tony Weng known to be super friendly, he also has a secret weapon manning the stoves: his mom, Chef Juan. A fresh, well-stocked buffet anchors the lunch trade, while entrées such as Mongolian beef, salt-and-pepper squid, and a variety of seafood fuel strong reviews. Oh, and the moo shu pork gets "a perfect 10" from Karl of Burnsville. Weng's is also trying some new items on the menu, including filet mignon with pea pods, onions, bell peppers, and mushroom in a black pepper sauce; fried or sweet-and-tangy walleye; mango chicken; and lobster with ginger. 
Click here for the full story on Yahoo.com
We pride ourselves on our customers, and customer satisfaction with fresh food and impeccable cleanliness.
We have earned 95% positive votes from over 120 folks on Urbanspoon!
| | |
| --- | --- |
| Wow. The best around. We live in Lakeville, but choose to drive to Farmington just to get food here. The customer service is awesome. They are always so friendly there. They even pretty much serve you when you eat at the buffet. They will create whatever you want if you are not sure what to order. Try the green beans! Seriously! | I live in Apple valley But donot hesitate to drive to Farmington for delicious Chinese food! A friend of mine lives in Farmington and recommended Wengs to me and have been going probably way more than I should! They have a fantastic lunch buffet that is one of the best I have found all around the area I live,Can't imagine anyone saying they were rude there because I have been greeted very graciously each and every time I have gone! You must try it:) |
| The food is fresh and delicious, the service is outstanding, and the restaurant is clean. My whole family loves Wengs! | Just moved to Farmington and read some great reviews about Weng's and decided to try it. When I went to pick up our food the restaurant was SPOTLESS! Decor was super cute. Food was hot and YUMMY! I am pretty picky about my Chinese food and we were highly impressed! Cream cheese wontons are to die for and the sesame chicken was great! We will definitely be going back!!!!! |
Click here to visit Urbanspoons page on Weng's Kitchen
See what the folks at Yelp are saying as well!
I go here all the time, my extended family also goes here quite a bit.  The food is always amazing.  Tony (the Owner) is very personable, memorizes names and greets you like family and friends.  The food is so good here that I have a hard time eating Chinese food anywhere else.

They cater as well. It is affordable to get food and they will provide the buffet serving dishes and deliver.  Everyone loved it at the birthday party that we had for my wife.  It was gane so fast that I had to call and order more from Tony to feed the savages!

This place is Awesome.  Be sure to stop by for the lunch buffet.  They only put out enough food on the buffet to always be fresh where other places put out a huge tray and leave it there for hours.  Not here!
Holy freakin awesomeness!  I love Karl W.'s reviews because he's from Southie (like me) and I love how he rates his food. Once again, he was totally right.  We had the orange chicken (8 out of 10) moo shu pork (9 out of 10) and the salt and pepper squid (10 out of 10). *wink**wink* Karl. We also had the crab Rangoon. My husband described the meal as "titties."  Let's just say he liked it.

My favorite was absolutely the salt and pepper squid. It comes fried with some spicy red and sweet green peppers. It was so good and packed just the right amount of heat. I loved it.

The adorable and very friendly guy working told me that they actually had fresh lobster tails when I went to pick the food up and I deeply regret not asking when I called in my order. Next time!  There will be a next time...
Not big on going to Chinese without a buffet (they do have a lunch buffet), but this is going to be my go to Chinese. We went for supper and I was worried about time, however the food came out real quick and was piping hot. I had the General Tso chicken, I also tried some of the sesame chicken  and that that was spicer than the Generals which wasn't spicy at all. Both very good dishes and the fried rice is usually what makes or breaks an Asian food restaurant for me and it was very good. The pineapple fried rice looked very good and I think I will be trying that next time.
Probably one of the better Chinese restaurants south of the Twin Cities. Very "clean" food, not greasy or oily. Excellent fried rice and good egg rolls and Orange Chicken. The Hot and Sour soup is thick, hearty, and flavorful. The service is excellent and the staff is friendly and very helpful. It's the only Chinese restaurant I've ever been to that has a photo rolodex of their entrées! You can see what you're ordering before you order it!  A bit out of the way in Farmington but well worth the trip. It's located in a non-descript strip mall with plenty of parking. Don't let the outside facade fool you....it's bigger than it looks and has a very nice restaurant inside. They do a ton of takeout but I recommend eating in and having fun with the staff!
Click here to visit Yelps page on Weng's Kitchen
Stop in, say hi! We'd love the opportunity to see your thoughts and experiences posted next!